Chicken Cacciatore
Published 1st January, 2019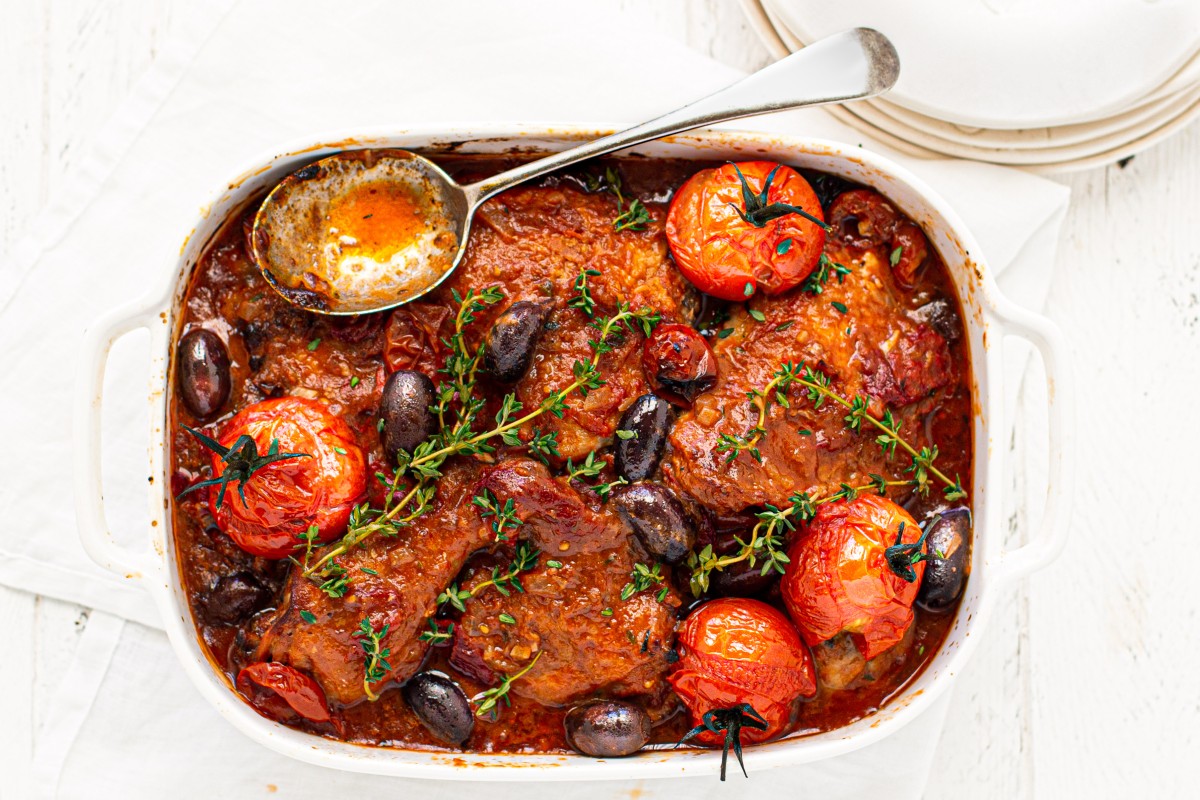 Cuisine: Italian Serves: 4
Preparation: 20 Mins Cooking: 2 Hrs
Ingredients
4 Barossa Fine Foods Free Range Chicken Maryland
3 tbls Plain Flour
Sea Salt
2 tbls Olive Oil
1 Large Brown Onion, chopped
5 Cloves Garlic, Peeled & Chopped
4 Anchovies
50 gm Butter
1 cup Kalamata Olives, pitted
1 Cup Roasted Capsicum, chopped
1 (400 gm) Can Cherry Tomatoes
1 (400 gm) Can Diced Tomatoes
¼ Bunch Thyme
Method
Preheat oven to 160℃
To prepare the chicken, cut through the joint to seperate the drumstick from the thigh. Season the chicken with sea salt and dust with the plain flour.
Heat the olive oil & brown the chicken in a casserole dish, on the stove top, in batches. Remove from casserole dish and set aside.
Once the chicken is browned add the butter to the casserole dish, caramelise the onions and garlic.
Add the anchovies, tomatoes, roasted capsicum, kalamata olives and half of the thyme, return the chicken to the pan.
Allow to come to a simmer, place a lid on the dish or cover with a layer of baking paper and seal with foil.
Cook in the oven for 2 hours, remove from oven & garnish with the remaining thyme.