Beef Korma
Published 23rd May, 2022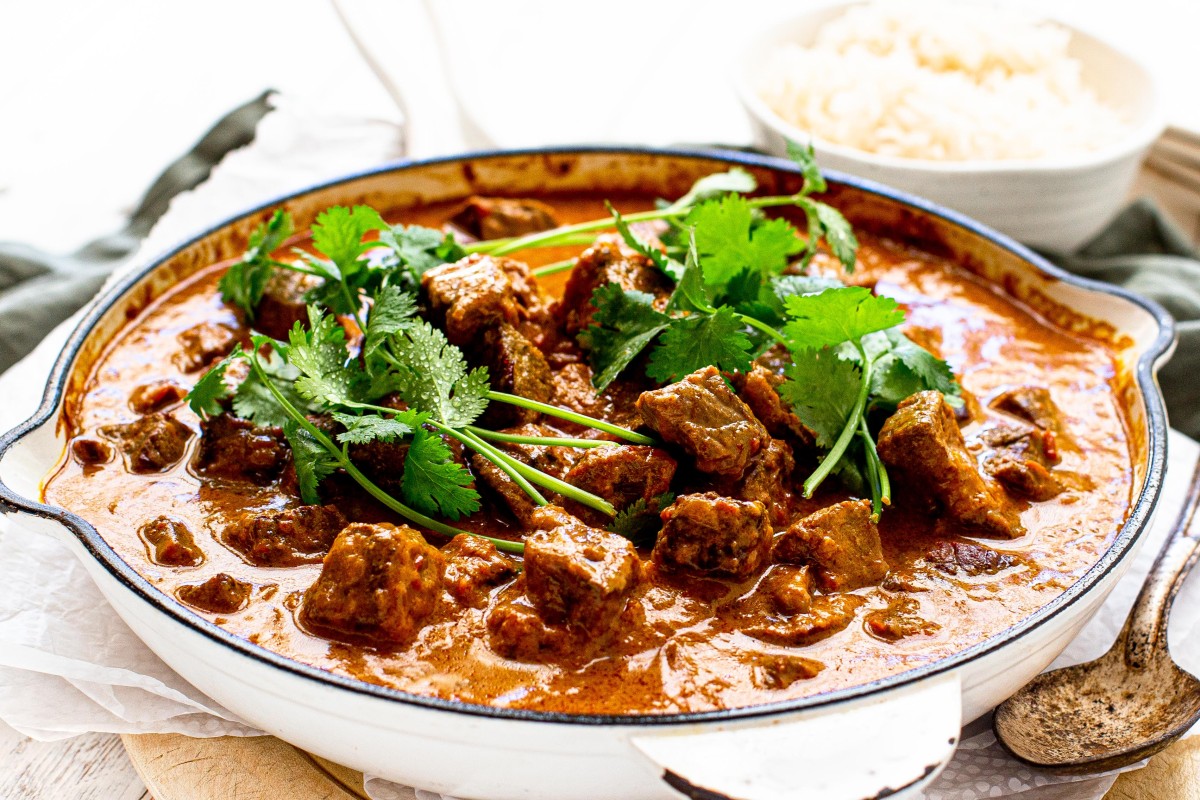 Cuisine: Indian Serves: 4
Preparation: 30 Mins Cooking: 3 Hrs
Ingredients
1 kg Diced Beef Bolar
Sea Salt
2 tbls Vegetable Oil
2 tbls Ghee
1 Large Brown Onion, chopped
3 Cloves Garlic, chopped
150gm Good Quality Korma Paste
1 Cup Beef Stock
1 (400gm) Tin Chopped Tomatoes
1 (400gm) Tin Coconut Milk
1 Cinnamon Stick
1 tbls Brown Sugar
Coriander, to serve
Method
Preheat oven to 150℃
Heat a heavy based, oven proof casserole or large saucepan over a high heat. Remove the diced beef from the packaging, place on a tray and pat dry with paper towel. Season the diced beef with sea salt, cook the beef in small batches in the vegetable oil until browned on all sides, remove from the pan and set aside.
Once all of the meat has browned add the ghee, onion and garlic and cook until golden and caramelised. Add the Korma paste, cook for a few minutes until fragrant. Add the beef stock, chopped tomatoes, coconut milk, cinnamon stick and brown sugar, Mix well to combine. Allow to come to a simmer.
Return the beef back to the casserole dish along with any juices. Place a lid on the casserole dish and place in the oven. Cook for approximately 2½ hours, stirring occasionally. Remove the lid after this time and allow to cook for a further 30 minutes.
Remove from the oven and serve, garnish with coriander leaves.
Cook's Tip
Serve with mango chutney, papadums and steamed rice.