Beef Fillet With Red Wine & Mushroom Sauce
Published 1st January, 2019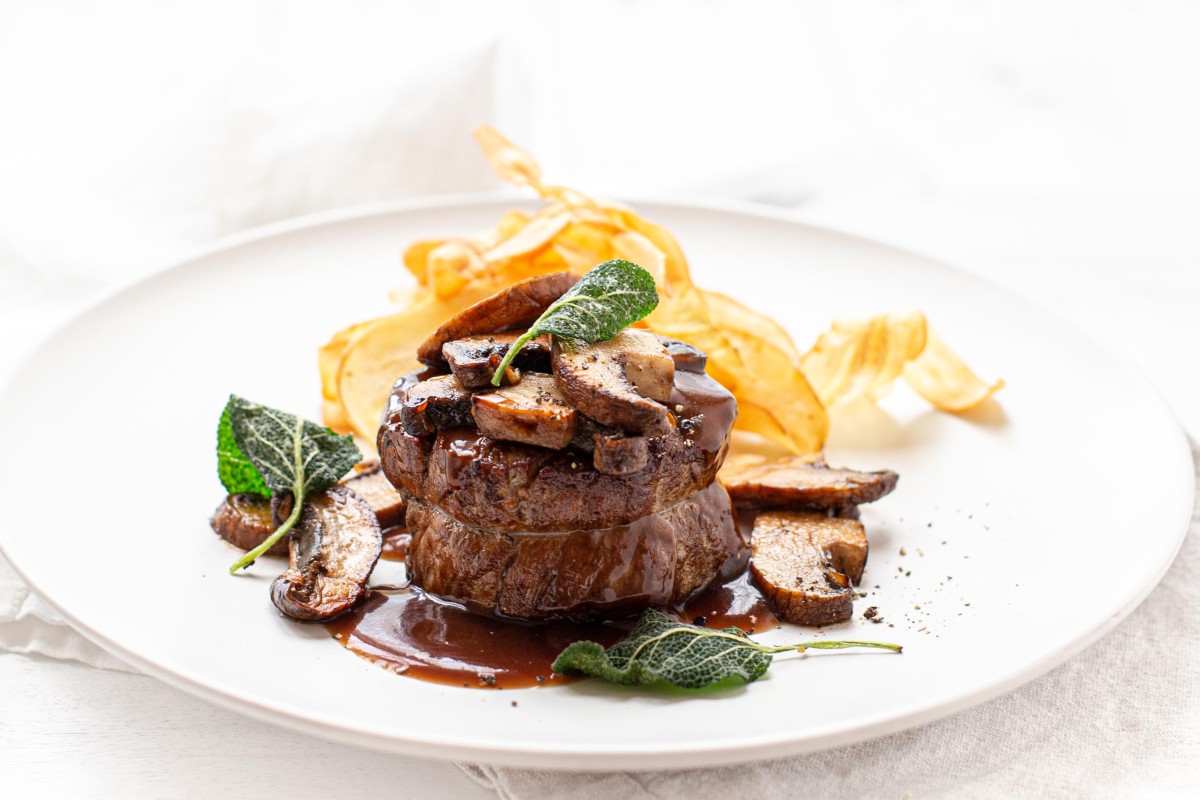 Cuisine: Australian Serves: 2
Preparation: 35 Mins Cooking: 10 Mins
Ingredients
2 x 200 gm Barossa Fine Foods MSA Graded Beef Fillet Steaks
Sea Salt
Black Pepper
1 tbls Olive Oil
300 gm Swiss Brown Mushrooms, sliced
100 gm Butter
2 Cloves Garlic, minced
1 Cup Red Wine
1 ½ Cups Beef Stock
2 Parsnips
Sage Leaves
Oil for frying
Method
For the mushroom sauce, in a heavy based fry pan over a medium heat, melt the butter & add the mushrooms and garlic.
Sauté the mushrooms until they are golden brown. Pour the red wine and beef stock into the pan, stir and reduce heat to a simmer.
Allow to simmer until the sauce is reduced by half, season with sea salt & black pepper.
Peel & slice the parsnips very thinly lengths ways, fry in hot oil for a few minutes until golden brown, drain on paper towel.
Fry the sage leaves in the oil in small batches for a couple of seconds, drain on paper towel and set aside.
Brush the steaks with oil & sprinkle with sea salt and pepper. Preheat a char grill, BBQ or heavy based pan to vey hot.
Cook the steaks for 3-4 minutes on each side, allow to rest for five minutes.
Serve the steaks with the red wine & mushroom sauce, parsnip chips and garnish with the fried sage.