Beef Fillet With Chorizo Butter
Published 1st January, 2019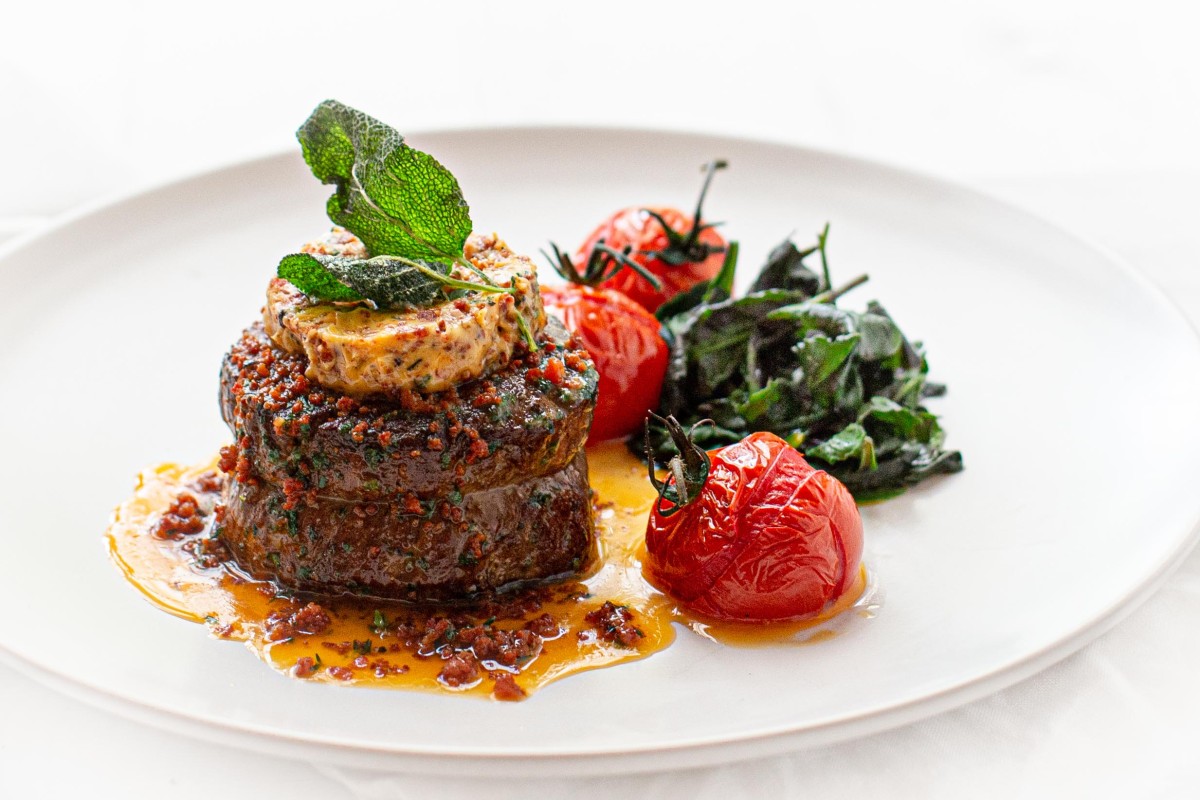 Cuisine: Australian Serves: 2
Preparation: 45 Mins Cooking: 10 Mins
Ingredients
2 x 200gm Barossa Fine Foods MSA Graded Beef Fillet Steaks
Sea Salt
Black Pepper
Olive Oil
Chorizo Butter
1 Barossa Fine Foods Chorizo
250gm Butter
1 tbls Thyme leaves
1 tsp Smoked Paprika
Sea Salt Black Pepper
Method
Chorizo Butter
Remove the butter from the fridge & allow to soften.
To prepare the chorizo, roughly chop the chorizo into pieces, place into a small food processor and process until the chorizo is a medium to fine crumb.
Place the chorizo into a cold fry pan (do not add any oil) & cook over a medium heat until crispy, drain on paper towel & place into the fridge until cold.
In a large bowl, place the butter, chopped thyme, paprika , sea salt & pepper. Add the chorizo crumb and mix together with a fork until all ingredients are combined and the butter is light & fluffy.
Place a sheet of baking paper on the bench & spoon the mix along one edge of the paper, roll up the paper into a thick cigar shape and twist the ends, place in the fridge for a couple of hours to firm up before use.
Once set, cut off slices and serve at room temperature.
Beef Fillet Steaks
Brush the steaks with oil & sprinkle with sea salt and pepper.
Preheat a char grill, BBQ or heavy based pan to vey hot.
Cook the steaks for 3-4 minutes on each side, allow to rest before serving with Chorizo butter, roasted cherry tomatoes & wilted spinach, garnish with fried sage leaves.