Apple & Fig Glazed Ham
Published 19th November, 2019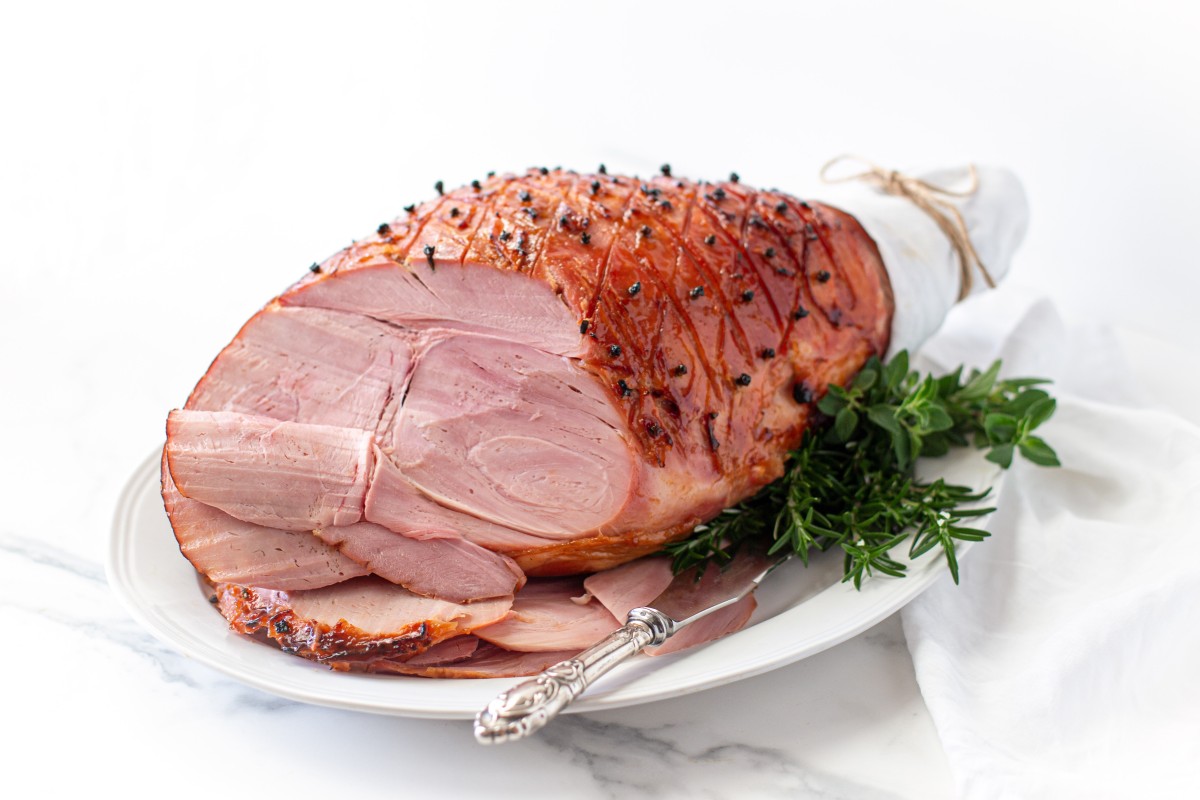 Cuisine: Australian
Preparation: 20 Mins Cooking: 40 Mins
Ingredients
1 x 6-7kg Barossa Fine FoodsWwhole Ham on Bone
Whole cloves
1 cup fig jam
¾ cup brown sugar
½ cup apple juice
2 tbls balsamic vinegar
1 tsp cinnamon, ground
Pinch sea salt
Method
In a small saucepan combine the fig jam, brown sugar, apple juice, balsamic vinegar, cinnamon & sea salt. Stir over a low heat until combined & the sugar has dissolved, remove from heat & strain.
Preheat the oven to 190℃.
Prepare the ham by removing the rind with a small sharp knife, score the fat in a diamond pattern. Push a whole clove into the centre of each diamond & cover the shank with foil to prevent it from burning. Place ham on a lightly greased rack over a baking pan lined with baking paper.
Brush the ham with the glaze & bake for 35-40 minutes, basting every 10 minutes till the ham is golden & caramelised.