Chilli Cheese Kransky - 300g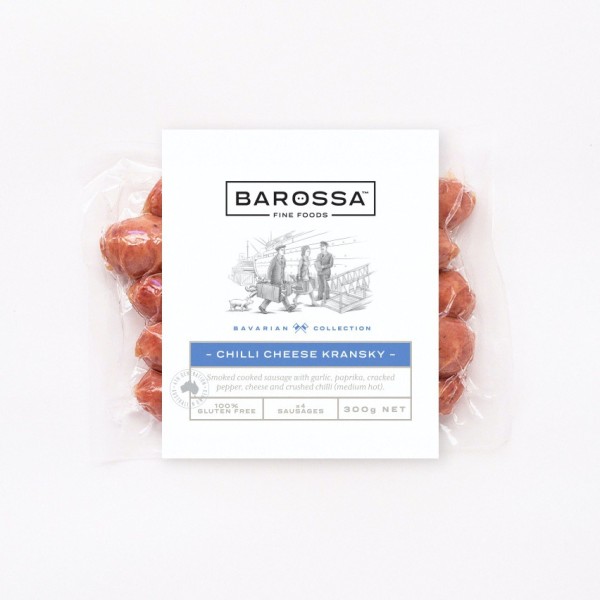 Product Information
Smoked cooked sausage with garlic, paprika, cracked pepper, cheese and crushed chilli (medium hot).
Serving Suggestion
Great with sauerkraut and mustard on a soft roll.
Our products are now available to purchase at
Knoll Bros Providore.
You can find the whole range of Barossa Fine Foods products - plus much more - by clicking the link below.
Subscribe to keep updated