Smoked Cherry Tomato Relish
Published 1st January, 2019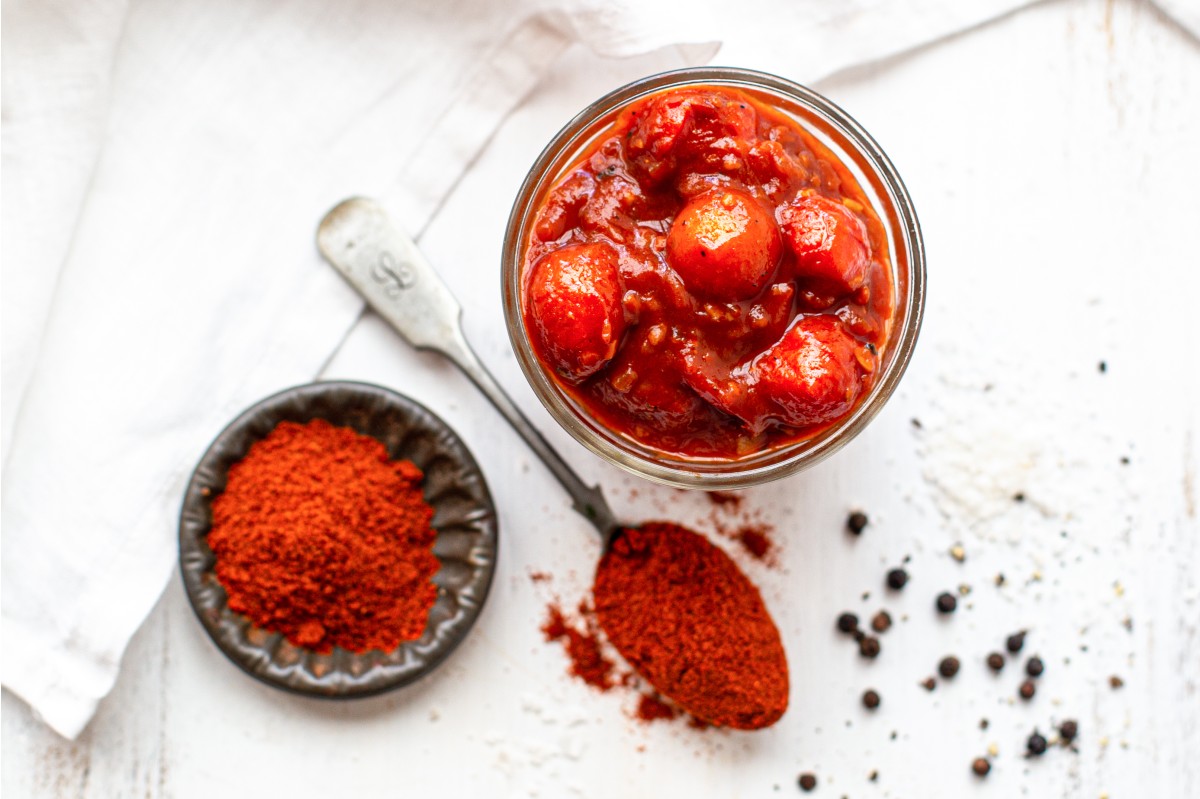 Cuisine: Australian / Italian
Preparation: 20 Mins Cooking: 2 Hrs
Ingredients
2 tbls Olive Oil
2 Brown Onions, chopped
4 Cloves Garlic, Finely chopped
2 ½ tbls Smoked Paprika
4 x 400gm (cans) Cherry Tomatoes
¼ Cup Brown Sugar
⅓ Cup Tomato Paste
1 Cup Water
1 tsp Cracked Black Pepper
Method
In a large heavy based saucepan over a medium heat sauté the onions and garlic in the olive oil until soft and fragrant, add the smoked paprika and cook for 2 minutes, stirring occasionally.
Add the cherry tomatoes, water, brown sugar, tomato paste and black pepper, stir well to combine.
Reduce heat to a very gentle simmer.
Allow to simmer covered for 1 ½ hours with the lid on, storing occasionally.
Remove the lid and continue to simmer for a further 20-30 minutes or until the relish is a thick consistency.
Taste and season with sea salt.
Store in pre-sterilised jars or keep in the fridge for one week.