Quick Pickled Chilli & Garlic Beans
Published 10th May, 2021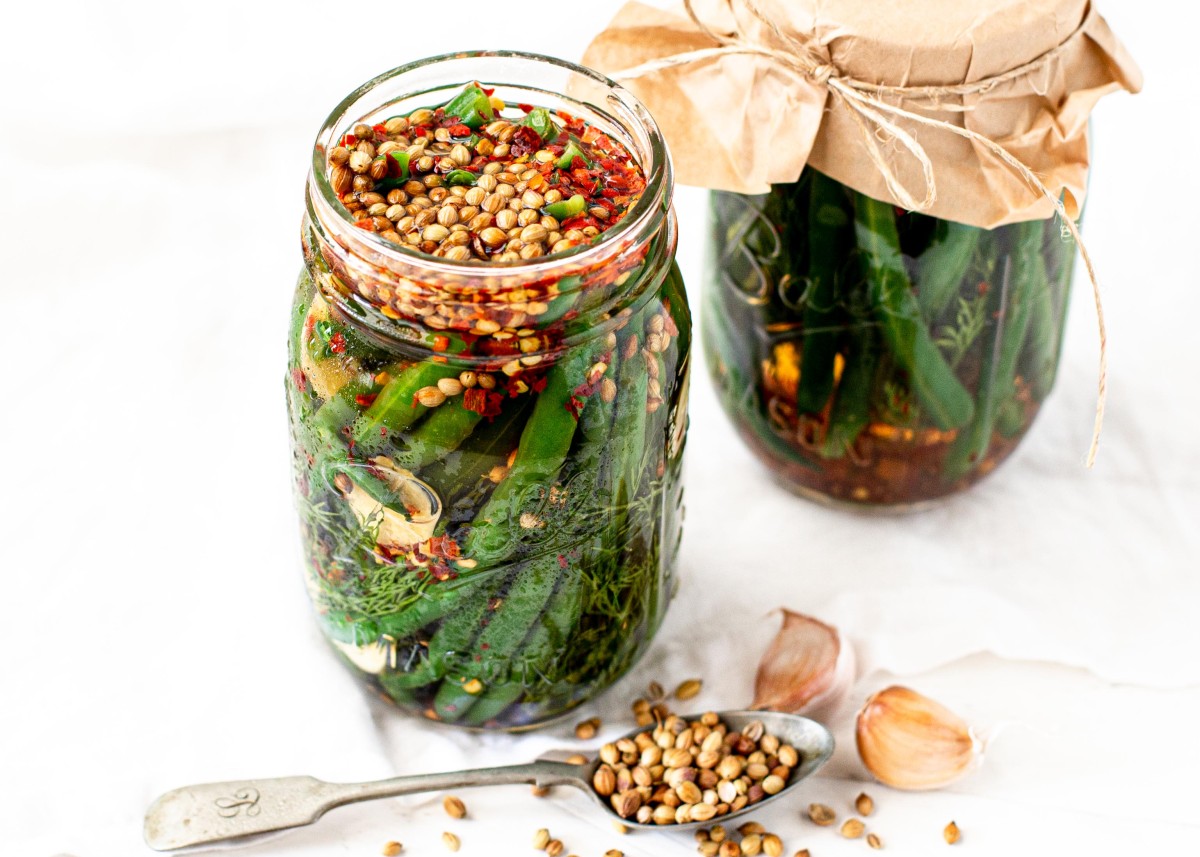 Cuisine: Australian Serves: 4
Preparation: 30 Mins Cooking: 10 Mins
Ingredients
400gm Green Beans
2 Cloves Garlic, sliced
4 tbls White Sugar
2 tbls Sea Salt
2 Cups Apple Cider Vinegar
1 Cup Water
2 tbls Coriander Seeds
2 tsp Chilli Flakes
Fresh Dill Fronds
Method
Choose two jars that are fairly tall for the beans, wash the jars well and sterilise with boiling water, set aside to dry while you prepare the beans.
Remove the stalks from the beans and steam over boiling water until they are just cooked, remove from the steamer and plunge into iced water to cool, once cooled drain very well.
Place the apple cider vinegar, water, sugar and sea salt into a bowl, whisk all ingredients together until the sugar and salt have dissolved.
Place the beans standing upright into the jars (best packed in tightly) add the sliced garlic, dill fronds, coriander seeds and chilli flakes to the jars. Pour over the vinegar mixture, filling the jars to the top so that all of the beans are covered and allow to sit at room temperature for one hour. Place in the fridge until required.
Cook's Tip
Pickled beans are delicious served in toasted sandwiches, burgers, on a cheese platter or with a charcuterie board.
Allow 12 hours to pickle before eating.
These beans will keep for up to two weeks in the fridge.