Portuguese Chicken
Published 1st January, 2019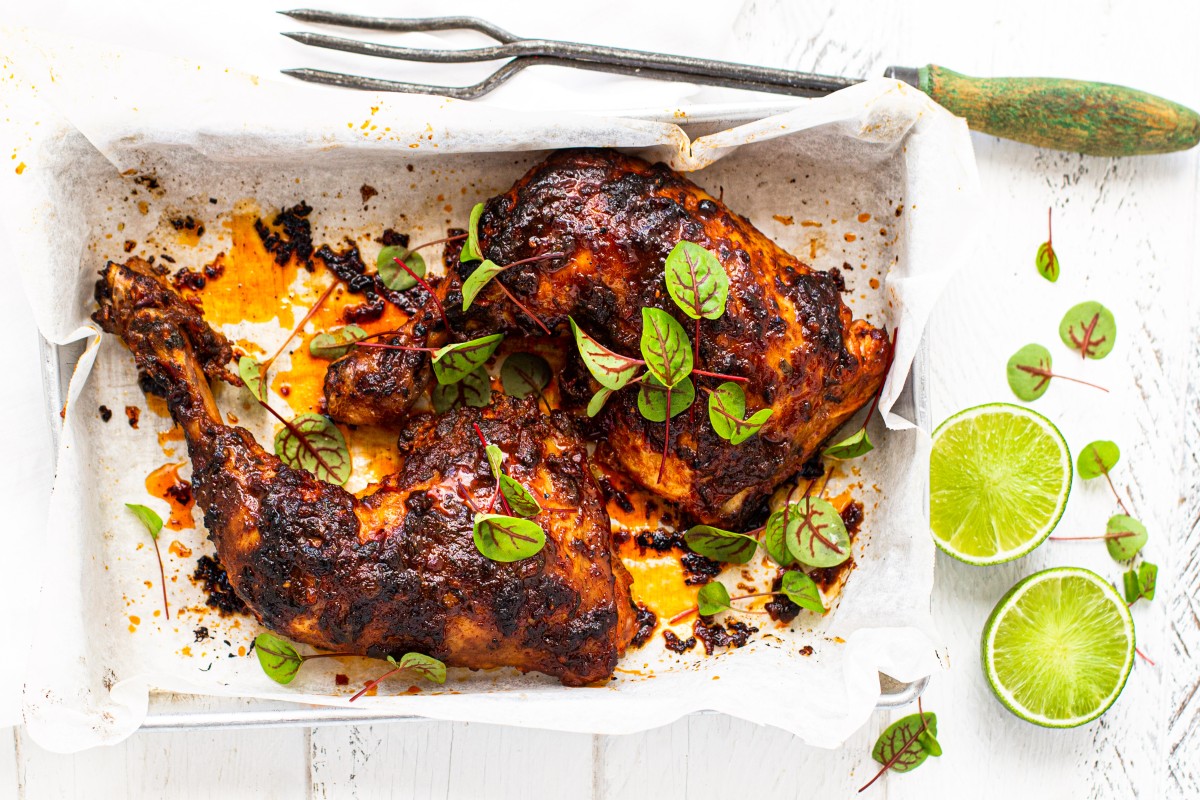 Cuisine: Portugese Serves: 4
Preparation: 20 Mins Cooking: 1 Hr
Ingredients
4 Barossa Fine Foods Free Range Chicken Maryland
4 cloves Garlic, finely chopped
2 tbls Fresh Oregano Leaves, finely chopped
1 tbls Sambal Olek
4 tbls Olive Oil
½ tsp Sea Salt
½ tsp Black Pepper
2 tbls Brown Sugar
2 tbls Smoked Paprika
1 Lime, Juiced
Method
In a large bowl combine garlic, oregano leaves, samba olek, olive oil, sea salt, black pepper, brown sugar, smoked paprika & lime juice.
Mix all ingredients to a smooth paste.
Rub each side of the Chicken Maryland liberally with the marinade
Pour any excess marinade over the chicken & place in tray and refrigerate overnight.
Arrange the chicken on a tray lined with baking paper & place in a preheated oven at 180℃ for approximately 45-55 minutes or until cooked through, allow to rest for 5 minutes before serving.
Serve with steamed rice, salad and lime wedges.