Italian Sausage, Tomato & Basil Fettuccine
Published 3rd July, 2020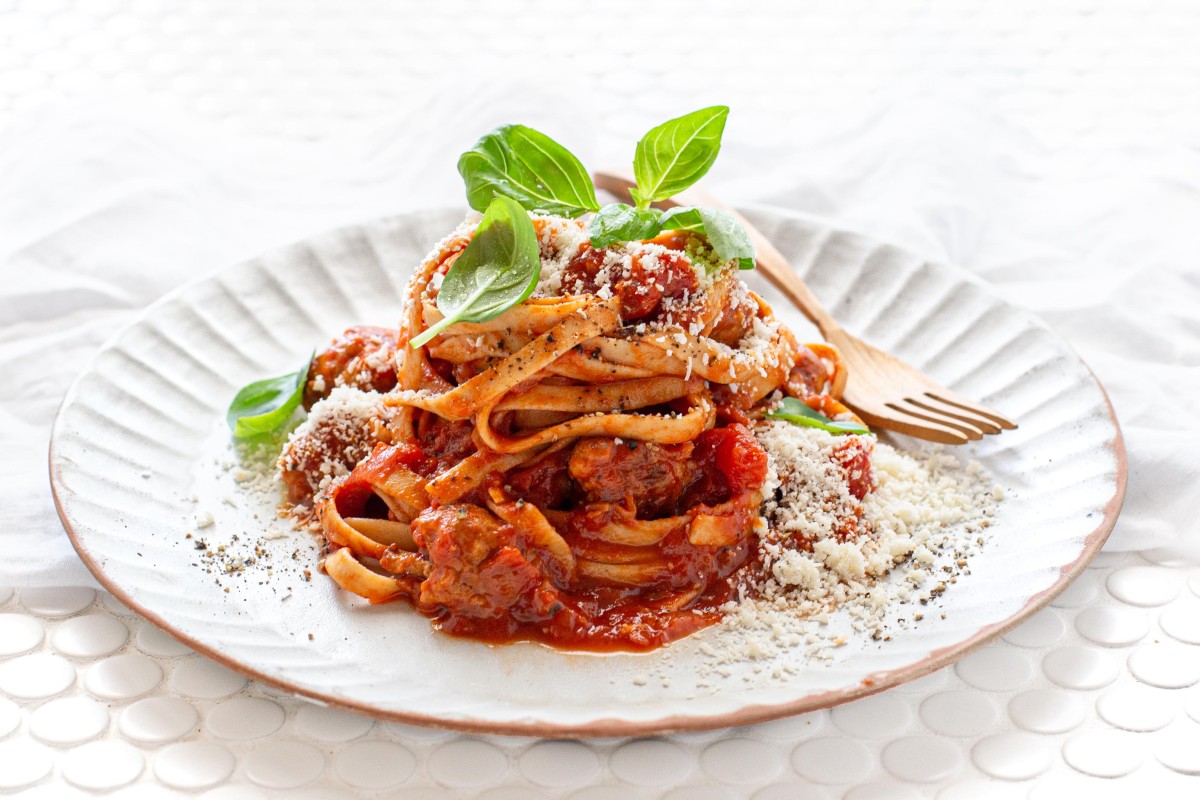 Cuisine: Italian Serves: 4
Preparation: 20 Mins Cooking: 40 Mins
Ingredients
500 gm Barossa Fine Foods Mild Italian Sausages
1 Brown Onion, finely chopped
2 Cloves Garlic, finely chopped
2 tbls Olive Oil
1 Cup Beef Stock
1 (400 gm) Can Chopped Tomatoes
1 Cup Passata Sauce
2 Cups Baby Spinach
1 tsp Raw Sugar
Sea Salt
Black Pepper
1 Packet 'Pangkarra' Gluten Free Fettuccine
Fresh Basil Leaves, to serve
Parmesan, to serve
Method
Remove the Italian sausages from their skins using a small sharp knife. Cut into small pieces (about 2 centimetres)
Heat a large, deep sided fry pan over a medium heat. Add the olive oil, cook the Italian sausage pieces until browned, add the onions and garlic, continue cooking until the onions and garlic are soft and fragrant.
Add the beef stock, chopped tomatoes, pasta sauce and sugar, allow to simmer. Season with sea salt and black pepper. Cook for half an hour until the sauce is thick and rich.
Cook the fettuccine as per the packet directions, drain and add to the sauce along with the baby spinach, stir through.
Serve with fresh basil leaves and grated parmesan.