Chipotle Slow Cooked Pork Shoulder
Published 1st January, 2019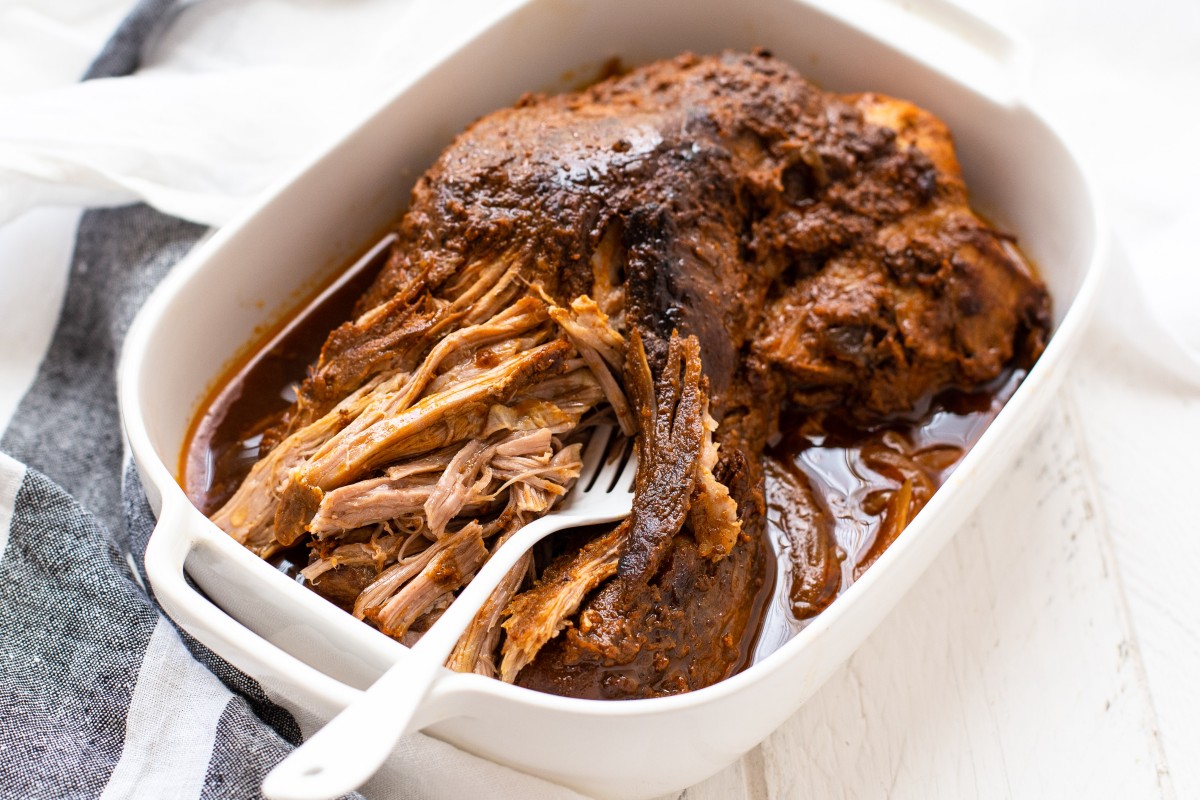 Cuisine: Australian / American Serves: 4
Preparation: 30 Mins Cooking: 5 Hrs
Ingredients
1.8 - 2kg Barossa Fine Foods Pork Scotch Fillet
1 large brown Onion, sliced
½ cup Chipotle in Adobo Sauce
1 tbls Smoked Paprika
⅓ cup Brown Sugar
1 tbls ground Cumin
2 tsp ground Coriander
1 tsp White Pepper
1 cup Chicken Stock
¼ cup Malt Vinegar
Method
Preheat oven to 150℃
To prepare the Pork Scotch Fillet, in a bowl combine the chipotle in adobo sauce, smoked paprika, brown sugar, cumin, coriander & white pepper.
Mix the ingredients to a paste, rub the paste over the pork shoulder and place in the refrigerator for one hour or overnight if time allows.
In a deep roasting pan place the sliced onions, chicken stock & malt vinegar, put the marinated Pork Scotch on top.
Cover the Pork Scotch with a layer of baking paper and then seal the roasting tray with foil, double wrap with two layers of foil ensuring that the tray is well sealed.
Place in the oven on the middle rack and cook for five hours at 150℃
Remove from the oven and carefully place the pork on a serving platter, ladle over the pan juices and serve. The pork can easily be shredded using two forks.
COOK'S TIP
Serve with brioche rolls, salad leaves & chipotle mayonnaise