Chilli Con Carne
Published 22nd June, 2021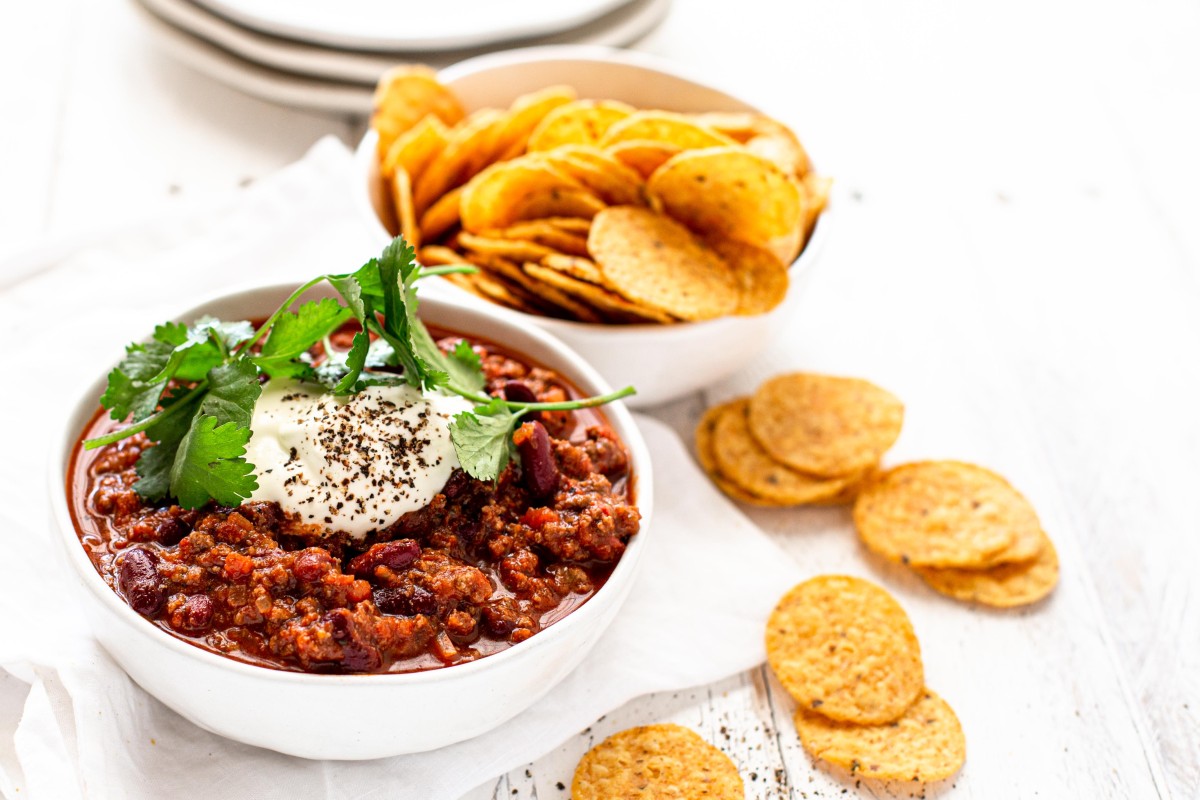 Serves: 4
Preparation: 30 Mins Cooking: 59 Mins
Ingredients
750 gm Beef Mince
2 tbls Olive Oil
1 Brown Onion, finely chopped
4 Cloves Garlic, finely chopped
1 tsp Ground Cumin
1 tsp Chilli Powder
2 tsp Smoked Paprika
1 tsp Dried Oregano Leaves
1 tsp Dried Basil Leaves
1 tsp Brown Sugar
1 Cup Beef Stock
2 (400 gm) Can Crushed Tomatoes
1 (400 gm) Can Red Kidney Beans
2 tbls Tomato Paste
Sea Salt
Ground Black Pepper
Method
Heat a large, heavy based saucepan over a medium heat. Add the olive oil, cook the beef mince until it has browned, breaking it up with a wooden spoon as it cooks. Once the beef is brown add the onion and garlic, cook until they are soft and fragrant.
Add the cumin, chilli powder, smoked paprika, oregano and basil, stir well and cook for a few minutes. Add the beef stock, brown sugar, crushed tomatoes and season with sea salt and black pepper. Reduce heat to a very gentle simmer, simmer for half an hour, stirring every now and then.
After half an hour, drain the kidney beans and add to the sauce, stir in the tomato paste. Let simmer for another half an hour. Taste and adjust seasoning if required. Simmer for a little longer if the sauce is not thick enough.
Chilli con carne can be served in a variety of ways, serve the chilli con carne with corn chips and sour cream, with steamed rice, mashed potatoes on chilli dogs or over baked potatoes, even just on its own!
Cook's Tip
If you like your chilli a little spicier add a little more chilli powder or even some chopped red chilli or if chilli isn't your thing, leave it out altogether.