Butterflied Greek Leg of Lamb
Published 15th March, 2022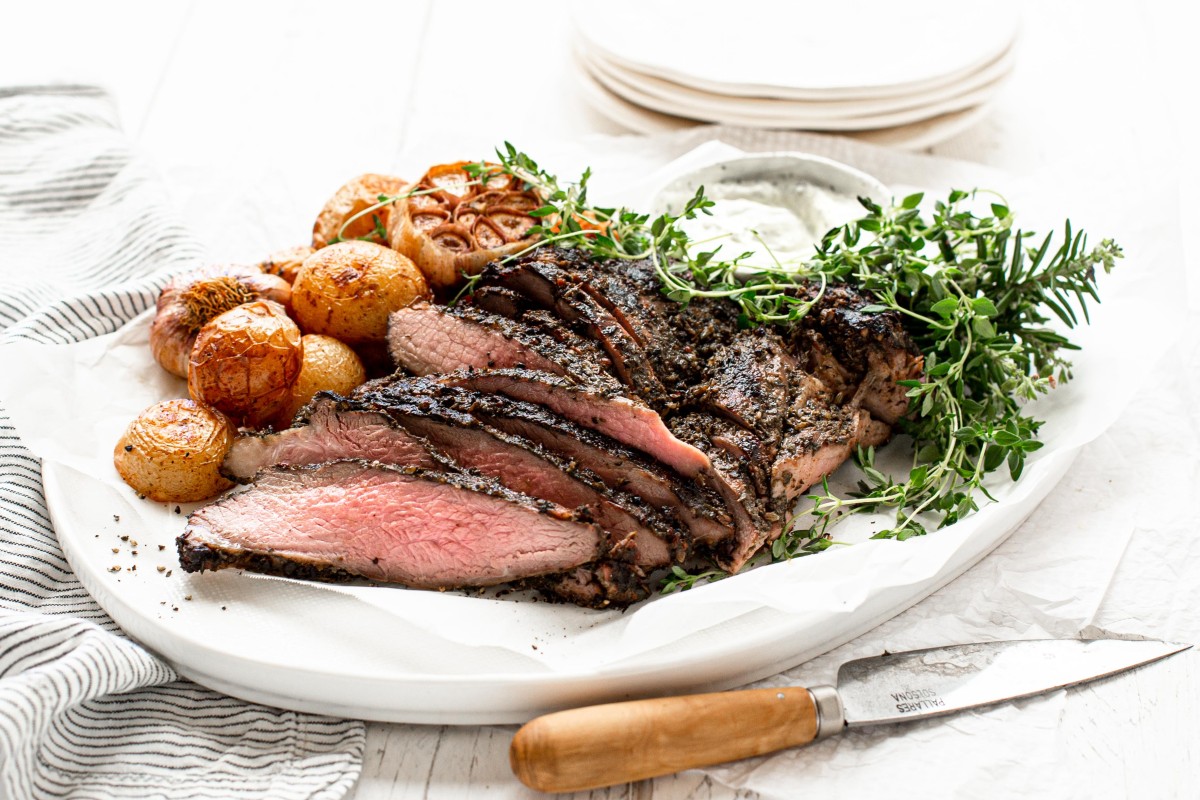 Cuisine: Greek Serves: 4
Preparation: 15 Mins Cooking: 45 Mins
Ingredients
1 x 1.5-1.8 kg Boneless Greek Lamb Leg
Olive Oil
600 gm Baby Potatoes
2 Bulbs Garlic
Sea Salt
Fresh Herbs, to serve
Greek Yogurt Sauce
1½ Cups Greek Yoghurt
¼ Cup Olive Oil
1 tbls Lemon Juice
3 Cloves Garlic, minced
1 tbls Chopped Parsley
Sea Salt
Black Pepper
Method
Preheat the WeberQ barbecue, install the roasting tray and trivet (as per WeberQ instructions)
Remove the boneless lamb leg from the packaging and gently pat dry with paper towel, drizzle with olive oil.
Using an I-grill or meat thermometer set the internal temperature to 60℃ (medium) and insert the thermometer into the meat. Place the roast in the centre of the trivet and close the lid.
To prepare the garlic potatoes, cut the baby potatoes in halves and cut the tops off the garlic bulbs, drizzle with olive oil and season with sea salt, toss well. Cook the potatoes in the oven or in the WeberQ with the lamb until golden brown and cooked through.
Once the leg of lamb is cooked remove from the WeberQ and allow to rest for 7-10 minutes before carving.
To make the Greek yoghurt sauce, place the yogurt, olive oil, lemon juice, chopped parsley and minced garlic in a bowl. Season with sea salt and black pepper. Mix well until all ingredients are well combined.
To serve, slice the lamb leg with a sharp knife, arrange on a platter with the garlic potatoes, garnish with the fresh herbs and serve with the Greek yoghurt sauce.