Beef Fillet Steak with French Pate
Published 21st December, 2021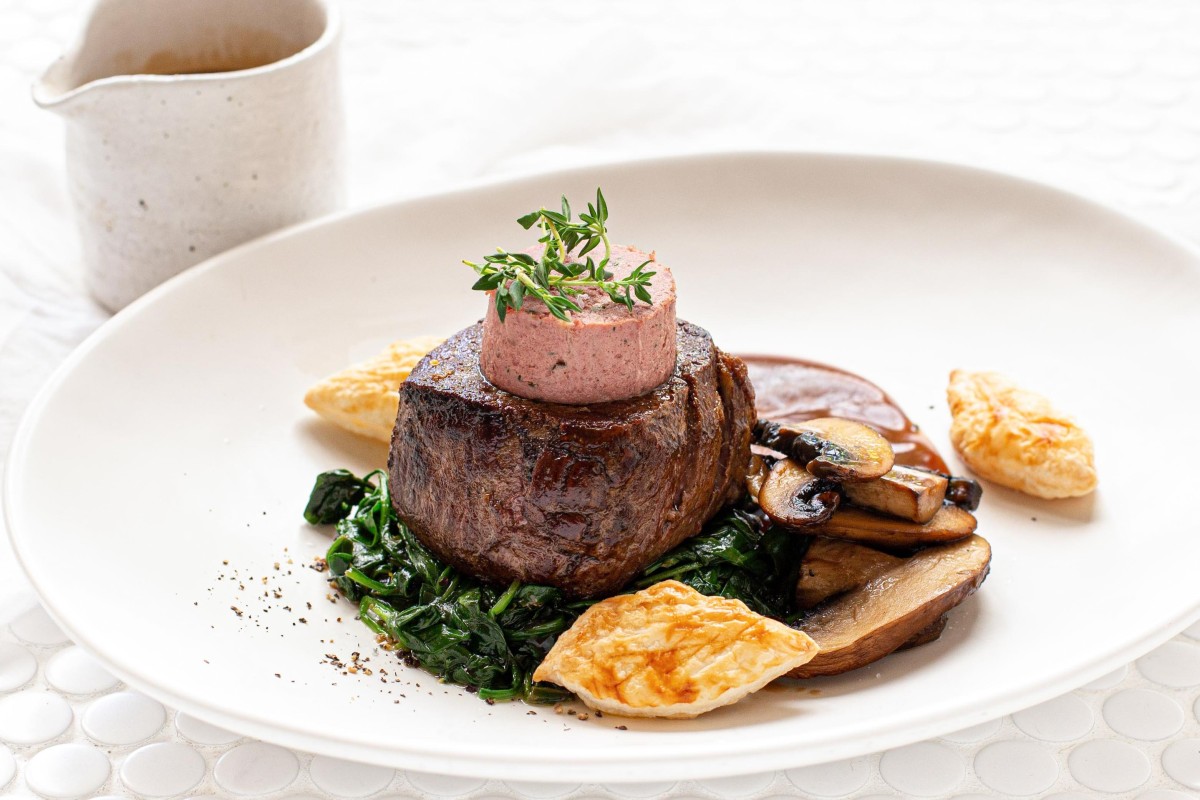 Cuisine: Australian Serves: 4
Preparation: 30 Mins Cooking: 20 Mins
Ingredients
4 x 200 gm Barossa Fine Foods Beef Fillet Steaks
200 gm French Pate
Sea Salt
Black Pepper
Olive Oil
250 gm Portabello Mushrooms
2 tbls Olive Oil
2 Cloves Garlic, minced
2 tbls Chopped Italian Parsley
100 gm Butter
1 bunch English Spinach
1 Sheet Puff Pastry
1 Egg, beaten
Method
Preheat oven to 180℃
Place the pastry sheet on a board and cut out simple leaf shapes. Place on a tray lined with baking paper, brush lightly with beaten egg and bake in the oven until puffed and golden brown.
Allow the steaks to come to room temperature before cooking. Brush the steaks with oil and sprinkle with sea salt and pepper. Preheat a char grill, barbecue or heavy based pan to very hot. Cook the steaks for 3-4 minutes on each side, allow to rest for 5 minutes before serving.
To prepare the mushrooms, trim the mushroom stalks and slice, in a heavy based fry pan heat the olive oil over a high heat, add the mushrooms and brown for a few minutes on each side. Add the butter and garlic and sauté for 2 minutes, reduce the heat, add the chopped parsley and cook for a further minute.
Serve the steaks on the wilted spinach, add the mushrooms and pastry leaves, top the steaks with a slice of the French pate. Serve with gravy.