Beef Burger With Cherry Tomato Relish
Published 1st January, 2019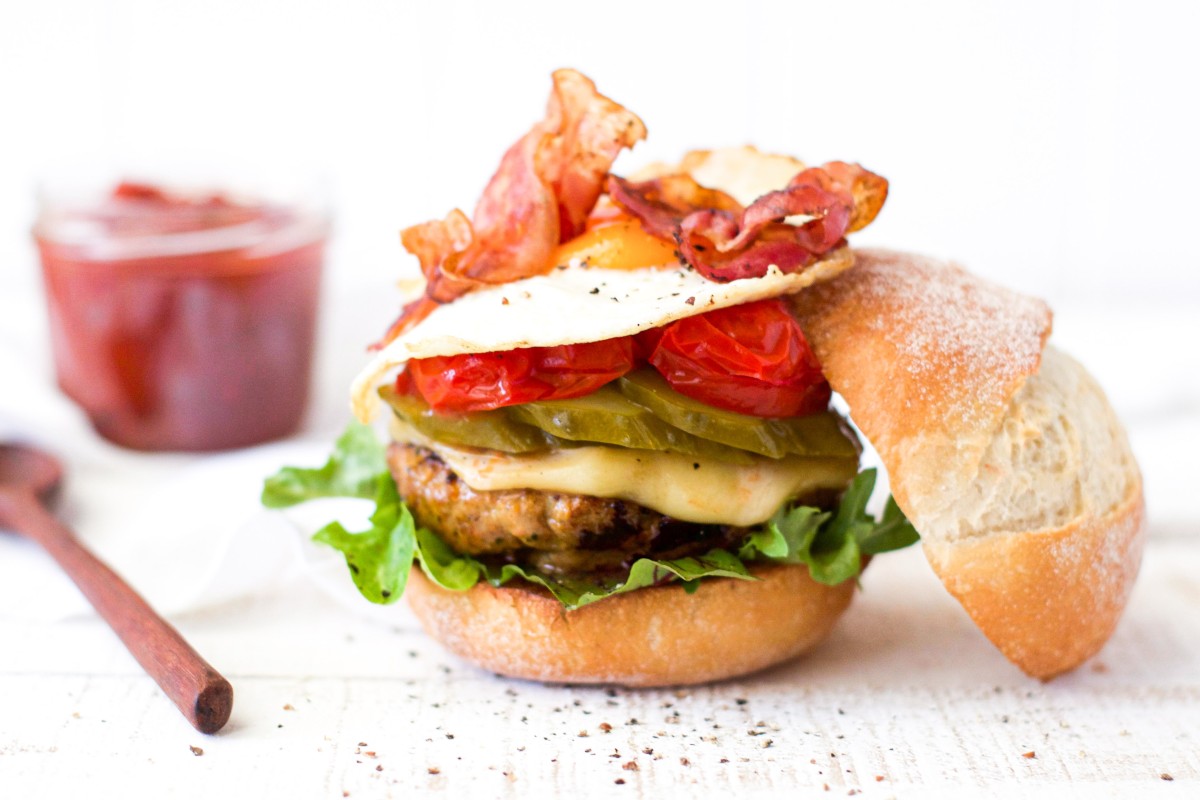 Cuisine: Australian Serves: 12
Preparation: 20 Mins Cooking: 40 Mins
Ingredients
1 Tbls Olive Oil
½ Red onion, finely chopped
1 Clove Garlic, finely chopped
600gm Cherry Tomatoes, halved
½ cup Caster Sugar
½ cup Red Wine Vinegar
Sea Salt & Ground White Pepper
Method
In a small saucepan cook the onions & garlic with a pinch of sea salt in the Olive Oil until the onion has softened.
Add the tomatoes, sugar, Vinegar & season with the sea salt & pepper, mix well.
Bring to the boil, reduce heat slightly & cook for 15-30 minutes, gently breaking down the tomatoes with a wooden spoon & stirring to prevent it from sticking.
Cook until the mixture has thickened & looks Jammy.
Once thickened adjust the seasoning (it may need a little more sugar or vinegar) Spoon the Relish into a sterilised jar, it will keep for 1-2 weeks.