Baked Buffalo Marinated Chicken Wingettes
Published 12th October, 2020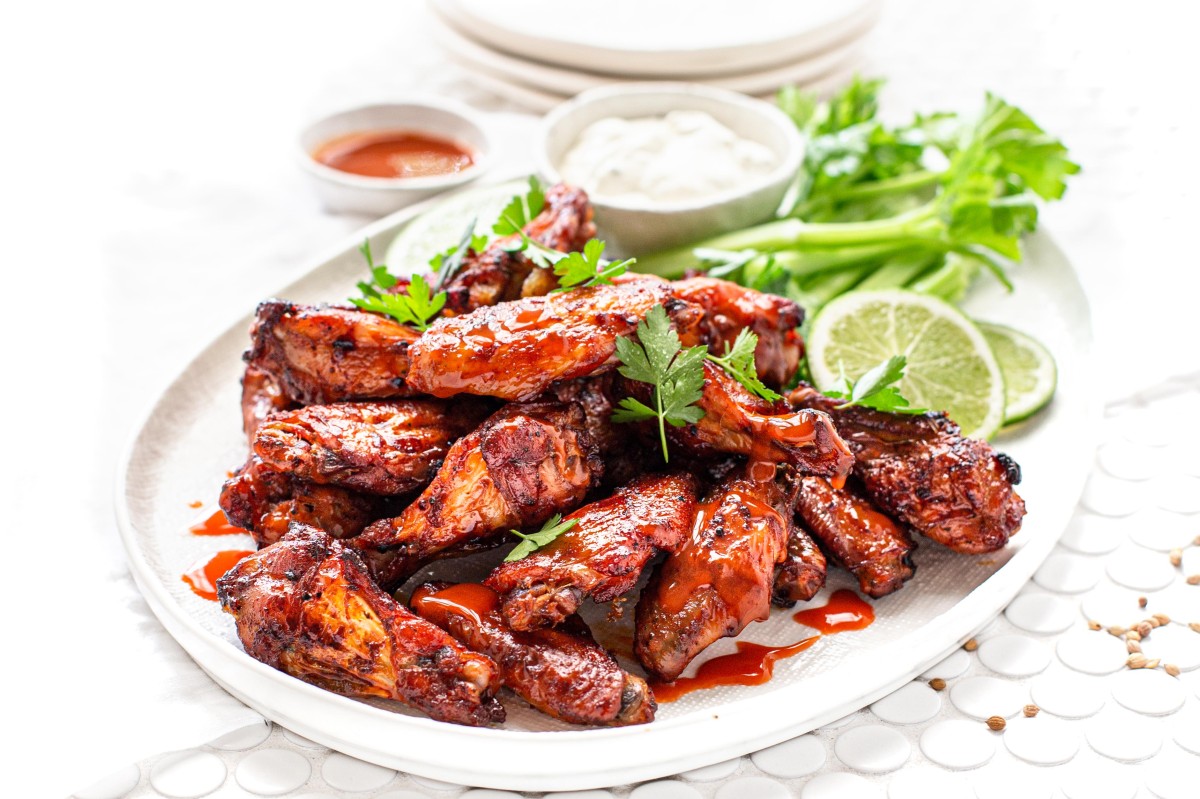 Cuisine: American Serves: 4
Preparation: 15 Mins Cooking: 35 Mins
Ingredients
1 kg Barossa Fine Foods Buffalo Marinated Chicken Wingettes
Celery Sticks, to serve
Lime wedges, to serve
Chopped parsley, to serve
Blue Cheese Dip
½ Cup Blue Cheese, crumbled
½ Cup Sour Cream
⅓ Cup Mayonnaise
1 tbls Lime Juice
1-2 tbls Milk
Sea Salt
Cracked Black Pepper
Hot Sauce
70 gm Butter
½ Cup 'Frank's Hot Sauce'
1 tbls Brown Sugar
Method
Preheat the oven to 180℃
Place the chicken wingettes in a single layer on a tray lined with baking paper. Place into the oven and bake for approximately 30-35 minutes or until cooked through, turning once or twice during this time.
While the chicken wings are cooking prepare the two sauces. For the blue cheese dip, place the crumbled blue cheese, sour cream, mayonnaise & lime juice into a bowl and gently fold together, adjust the consistency with the milk if required and season to taste with the sea salt & black pepper.
To make the hot sauce, place the butter, 'Frank's Hot Sauce' and brown sugar in a small saucepan, gently heat over a low heat until the butter has melted and the sugar has dissolved, gently whisk together.
Serve the Buffalo marinated wingettes on a large serving platter, drizzle with the hot sauce or serve on the side along with the blue cheese dip, celery sticks and lime wedges, sprinkle with the chopped parsley.