Bahn Mi with French Pate & Pickled Carrots
Published 17th December, 2021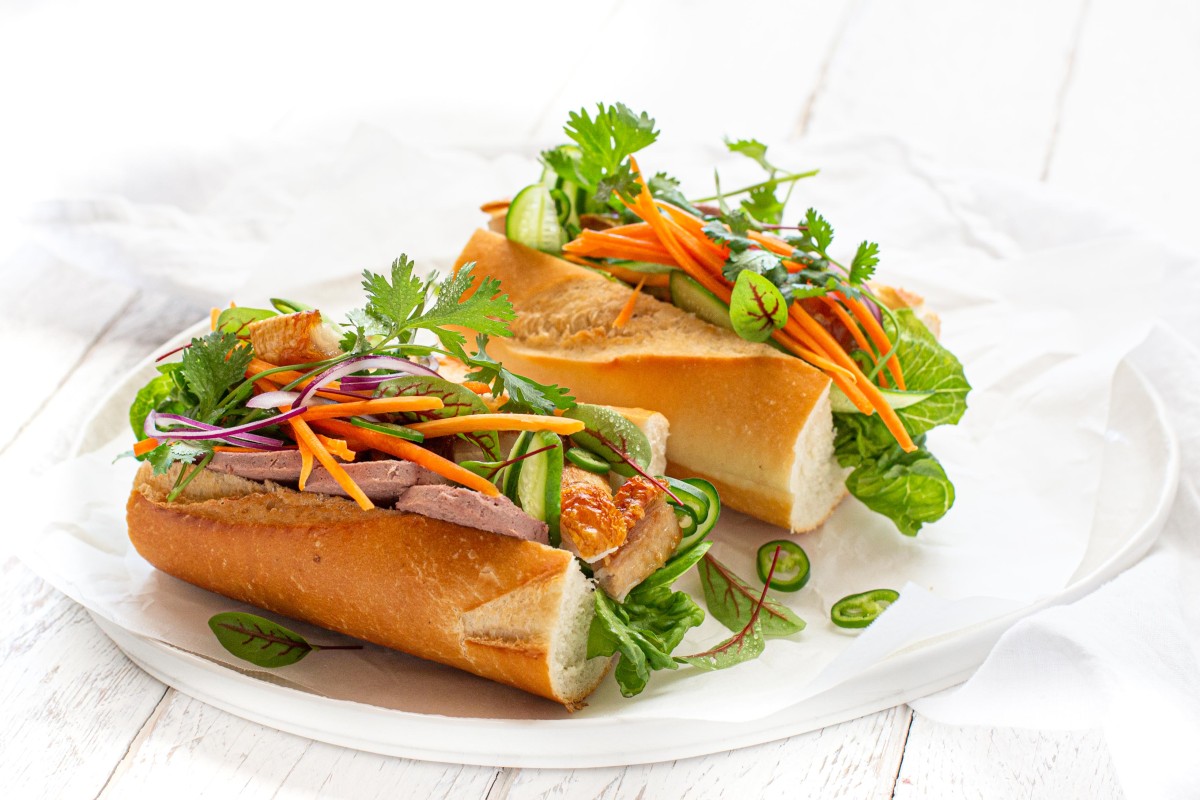 Cuisine: Vietnamese Serves: 4
Preparation: 30 Mins Cooking:
Ingredients
1 Long French Stick (or 4 individual)
200 gm French Pate
400 gm Roast Pork Belly, Sliced
¼ Red Onion, sliced
2 Cups Salad Leaves
4 Baby Cucumbers, sliced
¼ Bunch Coriander
1 Green Chilli, sliced
Kewpie Mayonnaise
Pickled Carrots
2 Carrots, finely sliced
2 tbls Rice Wine Vinegar
2 tbls Caster Sugar
¼ tsp Sea Salt
Method
To pickle the carrots, in a small bowl whisk together the rice wine vinegar, sugar and salt, add the carrot and allow to marinate for 30 minutes at room temperature.
To assemble the Bahn Mi rolls, cut the French stick into 4 equal portions. Spread the rolls with the mayonnaise. Remove the pate from its wrapper and cut into thin slices. Layer the rolls with the salad leaves, roasted pork belly, cucumber and pate.
Drain the carrot, garnish the rolls with the pickled carrot, coriander leaves & green chilli.
Cook's Tip
This recipe also works well with grilled chicken.